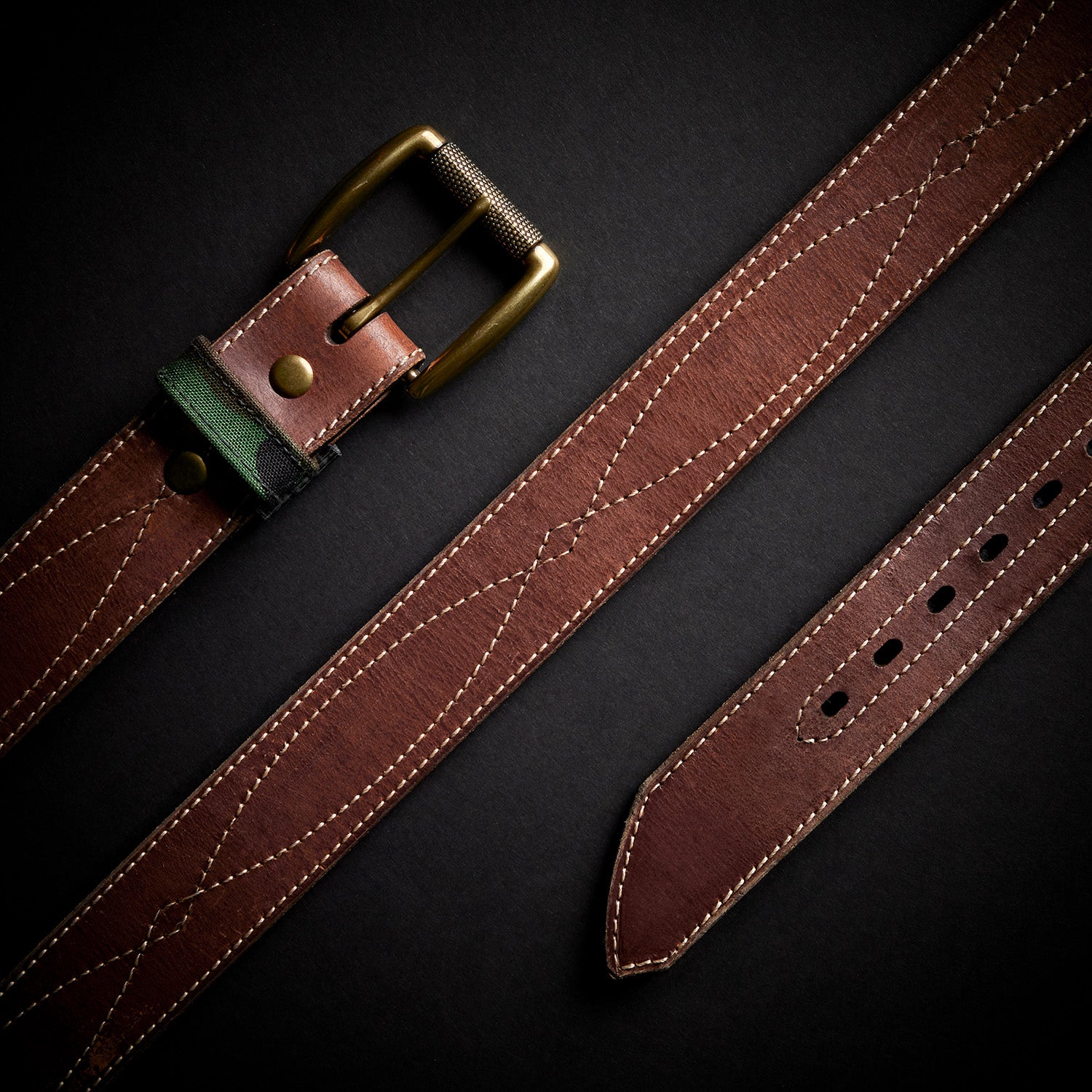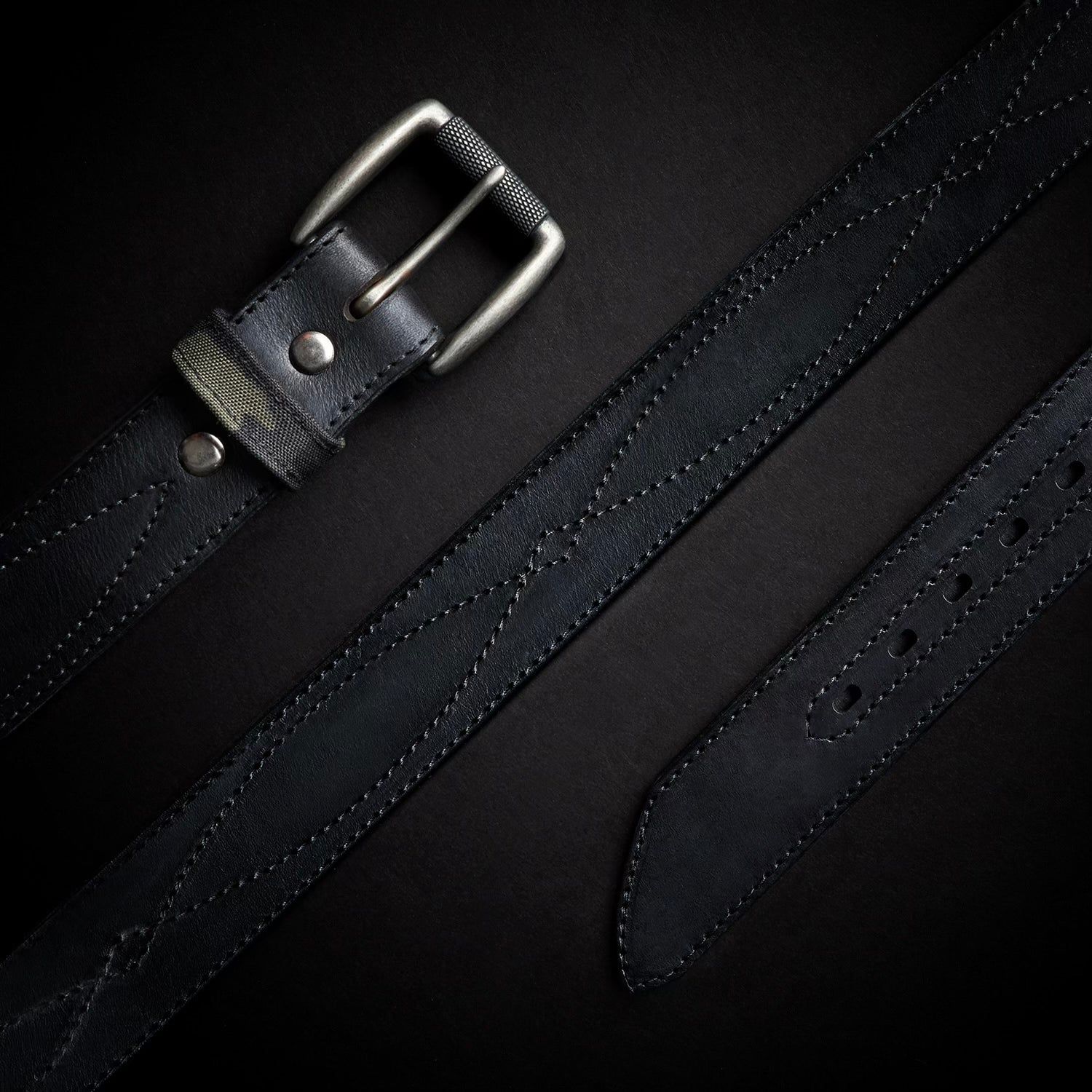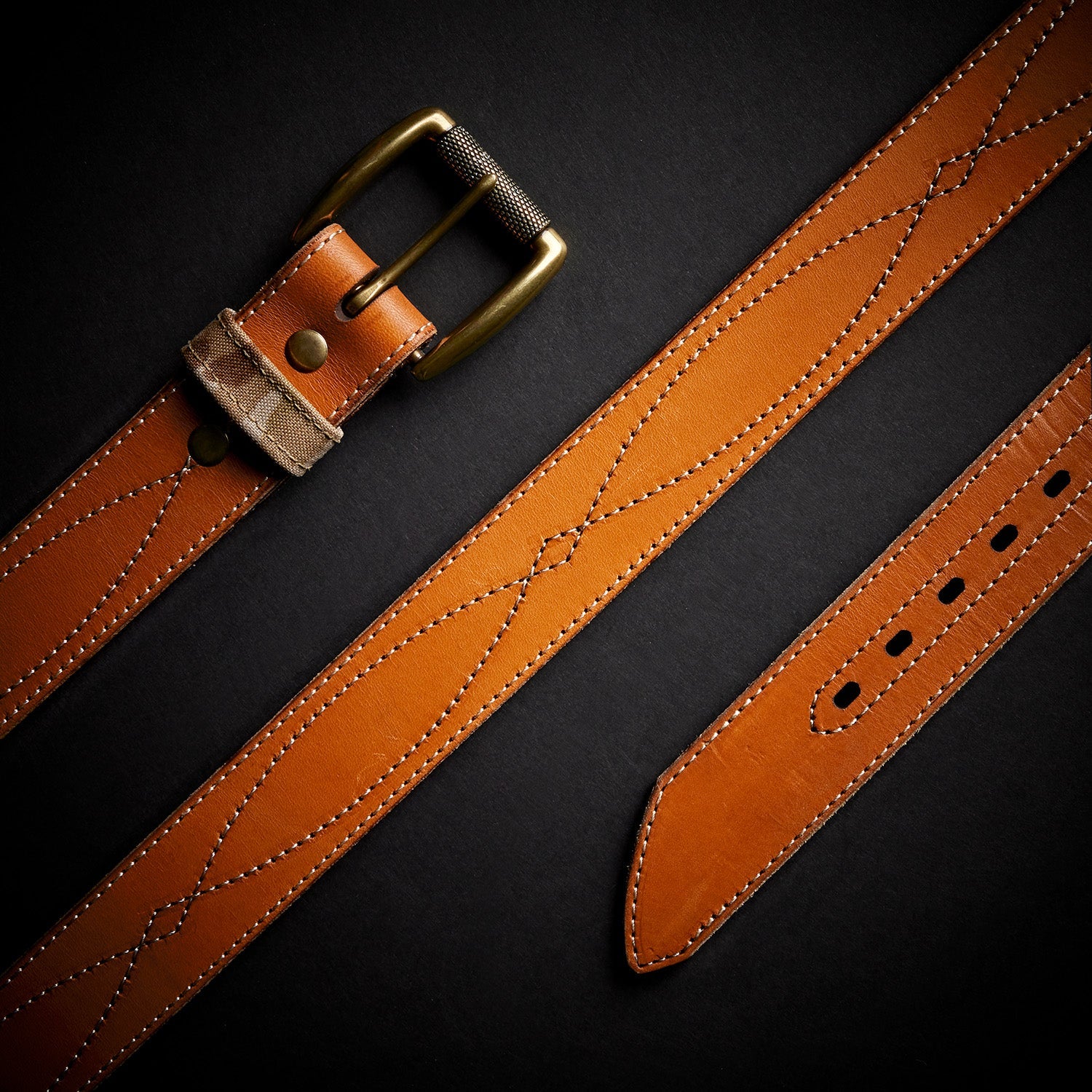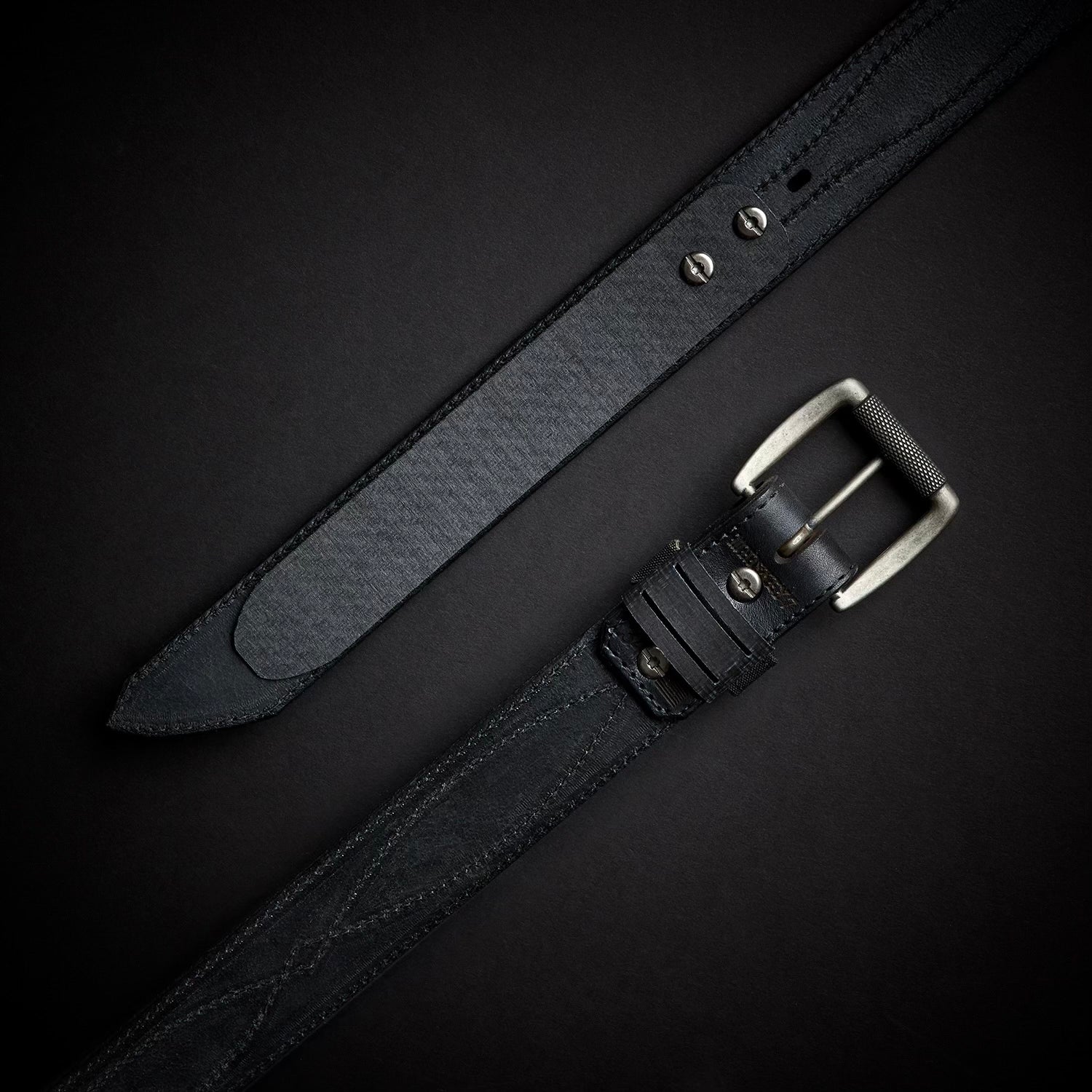 Ranchero Gun Belt
---
Since the days of the cowboy to the CT raids under a moonless Afghan night sky, beefy leather gun belts have been at home on rough men. Built  for style and practicality while bearing side arms through years of rain, sweat, dust and abuse.
Whiskey 7 now brings you our flavor of this tradition.  Made with a single strip of 12+oz English bridle leather, saddle weight thread and premium buckles these are not your typical gun belt. 
At 1.5" wide with western style stitching this belt will carry your big iron with ease or simply make a statement.  While this is the densest grain we could find, this cinturon grueso (Spanish for thick belt!) breaks in quickly and conforms to your body in a truly comfortable way. 
All belts come with the tongue and groove CCW adapter. This nifty attachment uses laser cut CURV® provides a solid attachment point for IWB Holder clips to fit behind the buckle and stiffens the front of the belt up just where you need it. No surprise it's hard to look like a badass with a cockeyed belt. The tongue portion is attached via 2 Chicago screws and is adjustable for length. The groove portion has parallel slots to fit the tongue when you need the most rigidity.  As a bonus both portions are removeable with 4 screws if you don't need them.
*Sizing: We have sized our belts to correspond with industry standard pant sizes while carrying IWB.  Go with the bigger size if you are in the middle.  Be honest with yourself, fitment is important to how this belt functions. Be sure to accommodate for whatever conceal carry you are using. 
*Care:  You don't need to do much for these, condition them every few months if they are starting to look a little dry.  Use a premium conditioner if you can, as it will get deeper into the leather and last longer between applications. 
*Caution: While this English bridle leather is treated to take abuse and prolonged exposure to water if submersed or overexposed water will still eventually get into the pores.  If your belt gets soaked lay it flat and left it dry fully before use. Don't put tension or pull on the belt when it's soaked as this can result in stretching.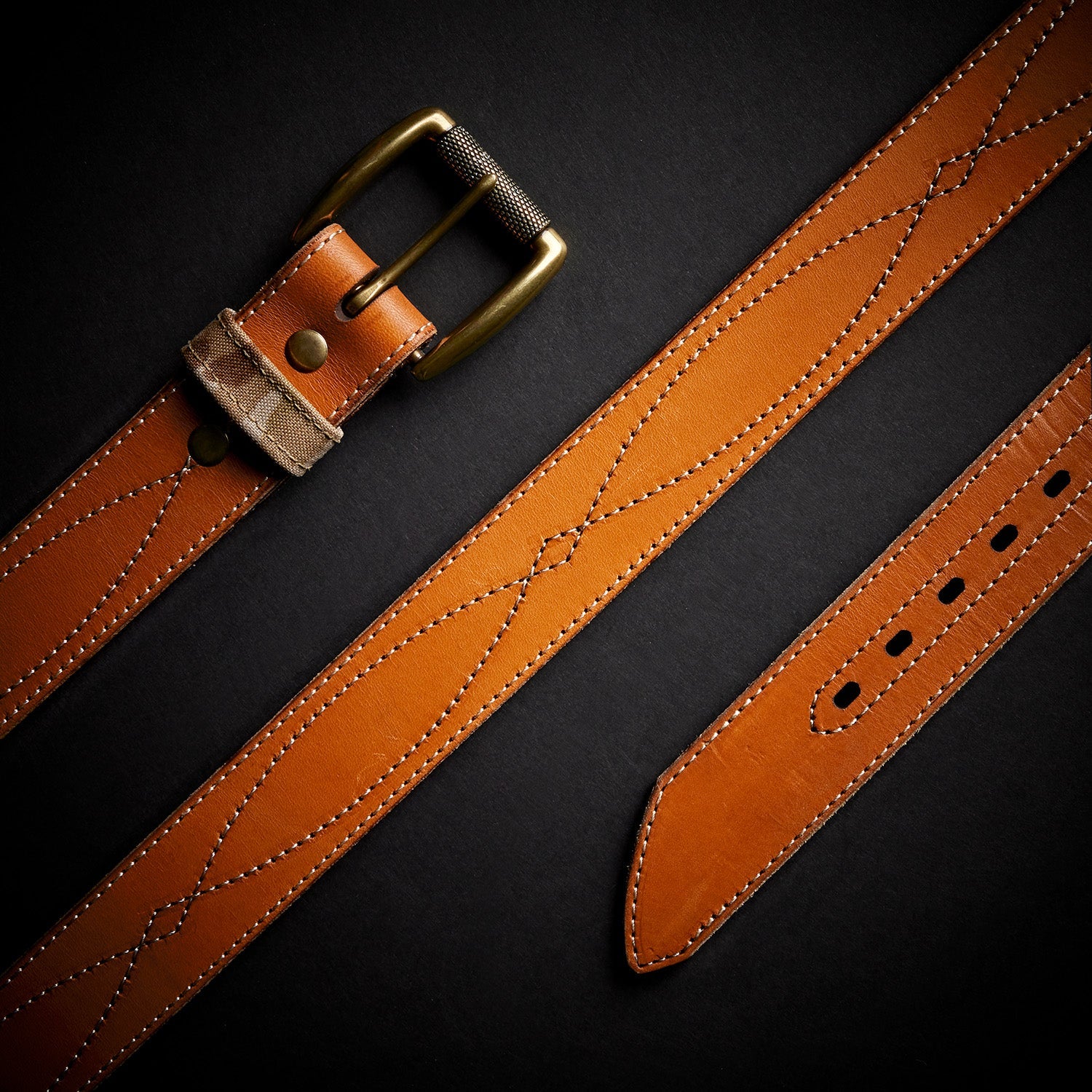 This product is rated 5.0 of 5.0 stars.
It has received 1 review.