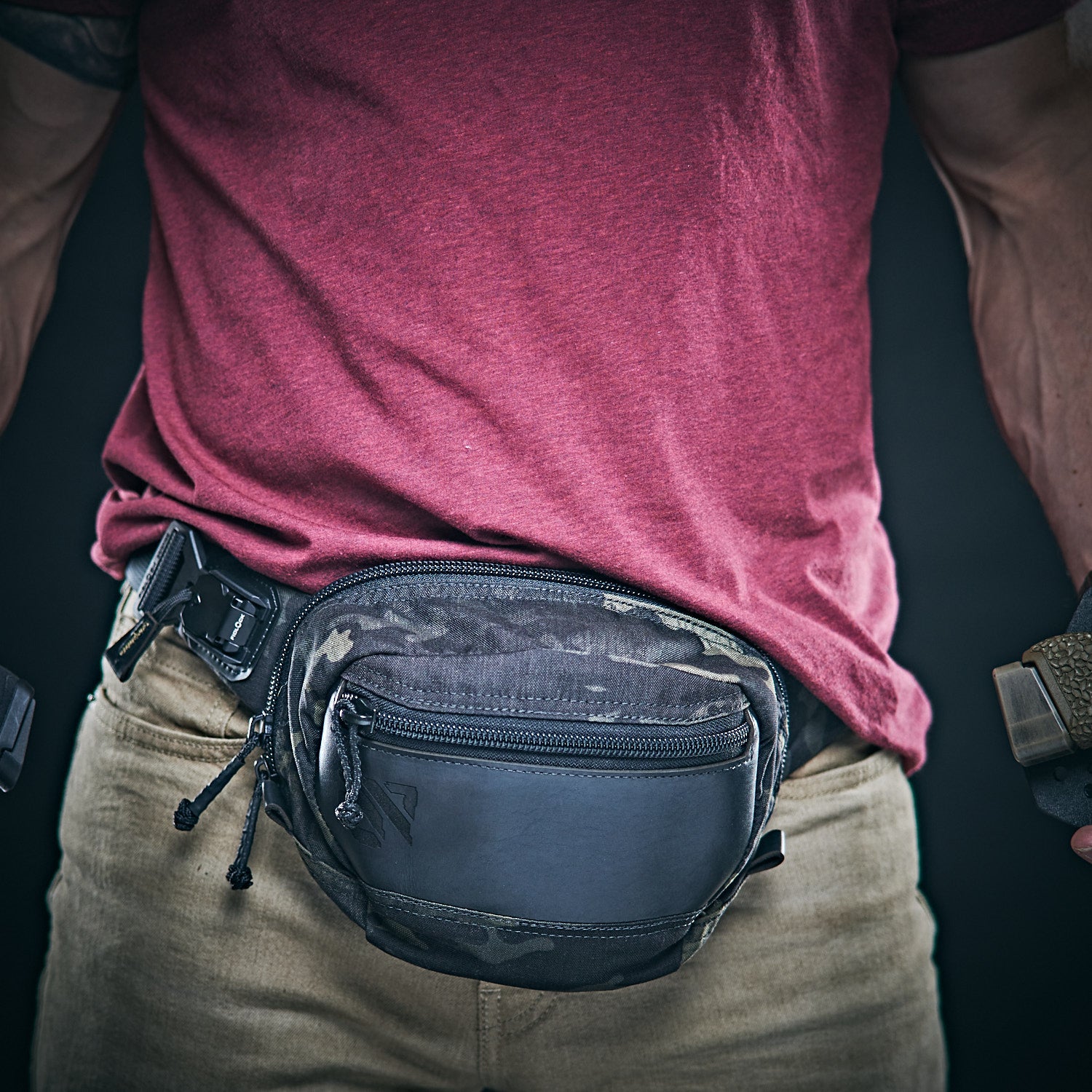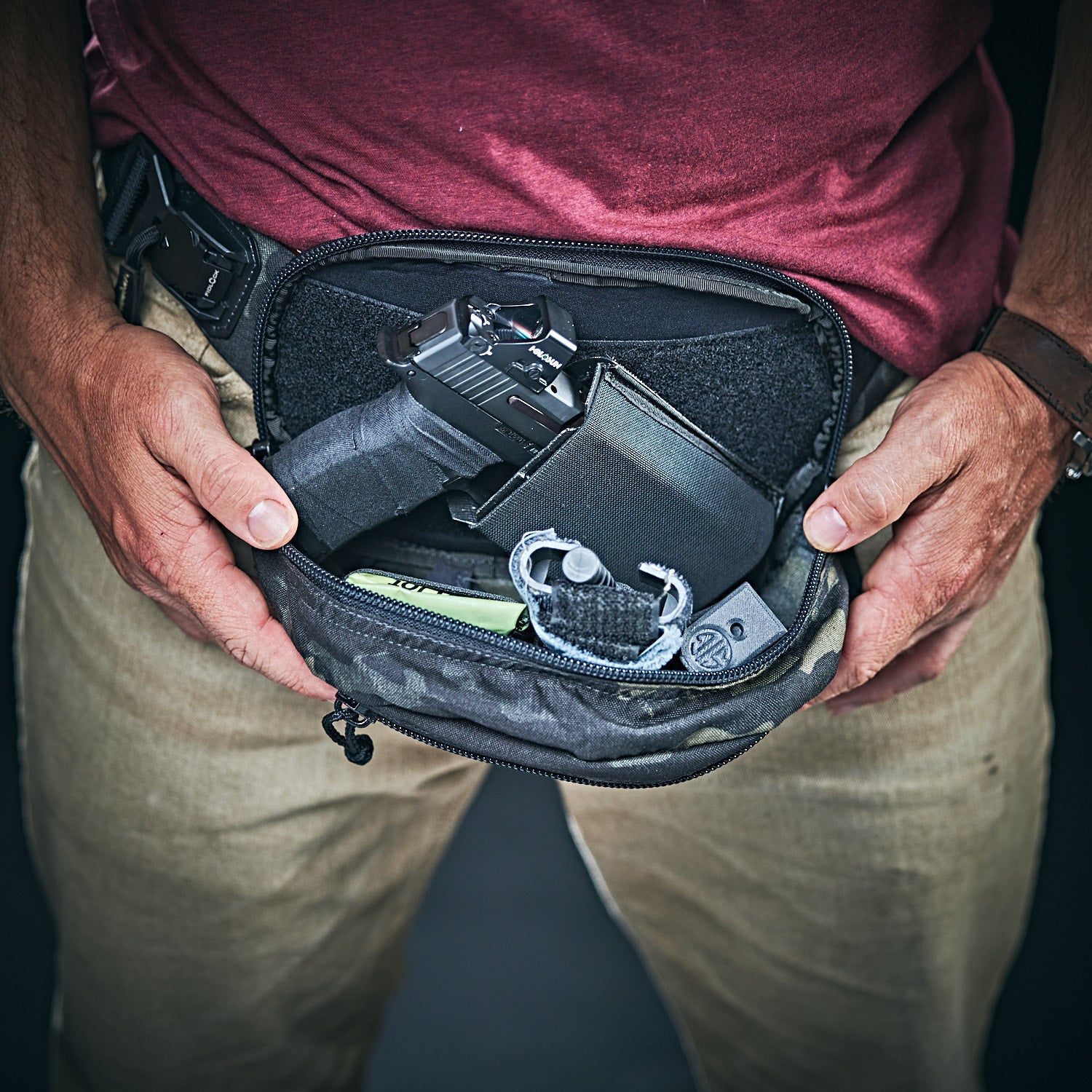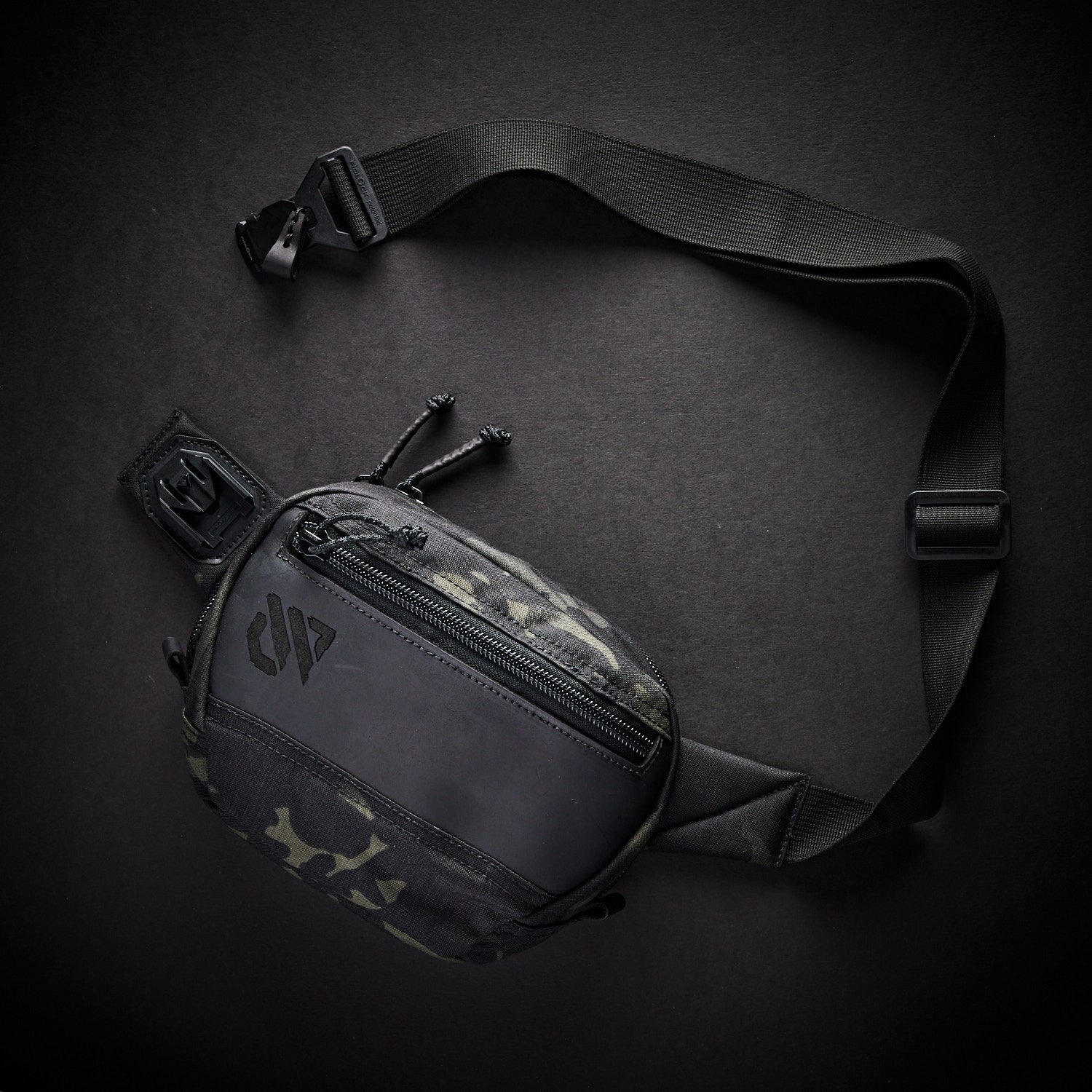 S.P.E.C Pack
---
(Semi Permissive Environment Carry)
Whether you are state side or abroad you are the security detail for yourself, your family and tribe.  After years of traveling the world in the roughest locations we have created a pack that is purposeful down to the last stitch.  
We were driven to design the next level of fanny pack from the ground up to be a conceal carry chassis that does not scream "I'm carrying". The S.P.E.C Pack is not just a catch all lunchbox with a strap. This is designed with daily function and mission in mind. 
With two main pouches you can carry your keys and wallet separate from your "kinetic" pouch and you don't need to spook Grandma at the checkout line by flashing a handgun to get out your wallet.
Lined with a 4-way stretch fabric, the front pouch conforms to the space available keeping a consistent external shape.
The kinetic pouch was built to hold your "stop the fight, stop the bleed" items. Shaped around a holstered Glock 19, it can fit a CAT TQ, combat gauze and spare mag to boot.
Inside the pouch is a back wall of loop tape for attachment of you holster or panel and a 1.5" elastic band to stow those extra items. 


HOLSTERS: 

See Holster Options under our Gear Collection. 

1. Universal Holster
2. Black Triangle Group Micro Panel

FEAUTRES:


Made from 500d Cordura, Milspec zipper and the legendary Bald Bros INC leather, it will stand the test of time.


1.5" Milspec webbing strap more security to hold the extra weight.


Magnetic quick detach Fid-Lok® buckles for rapid don/ doff.


*HOLSTERS SOLD SEPERATLY
This product is rated 5.0 of 5.0 stars.
It has received 4 reviews.