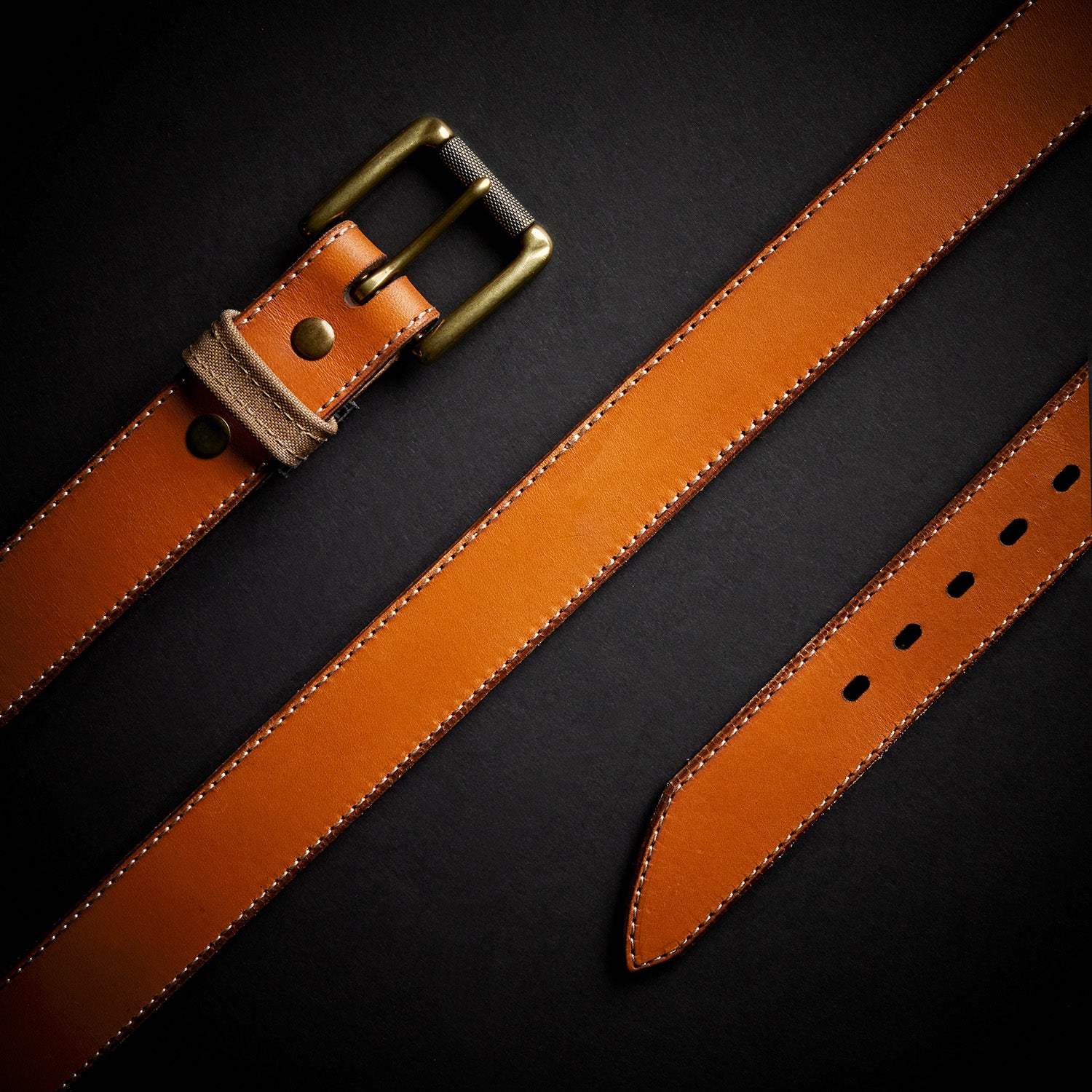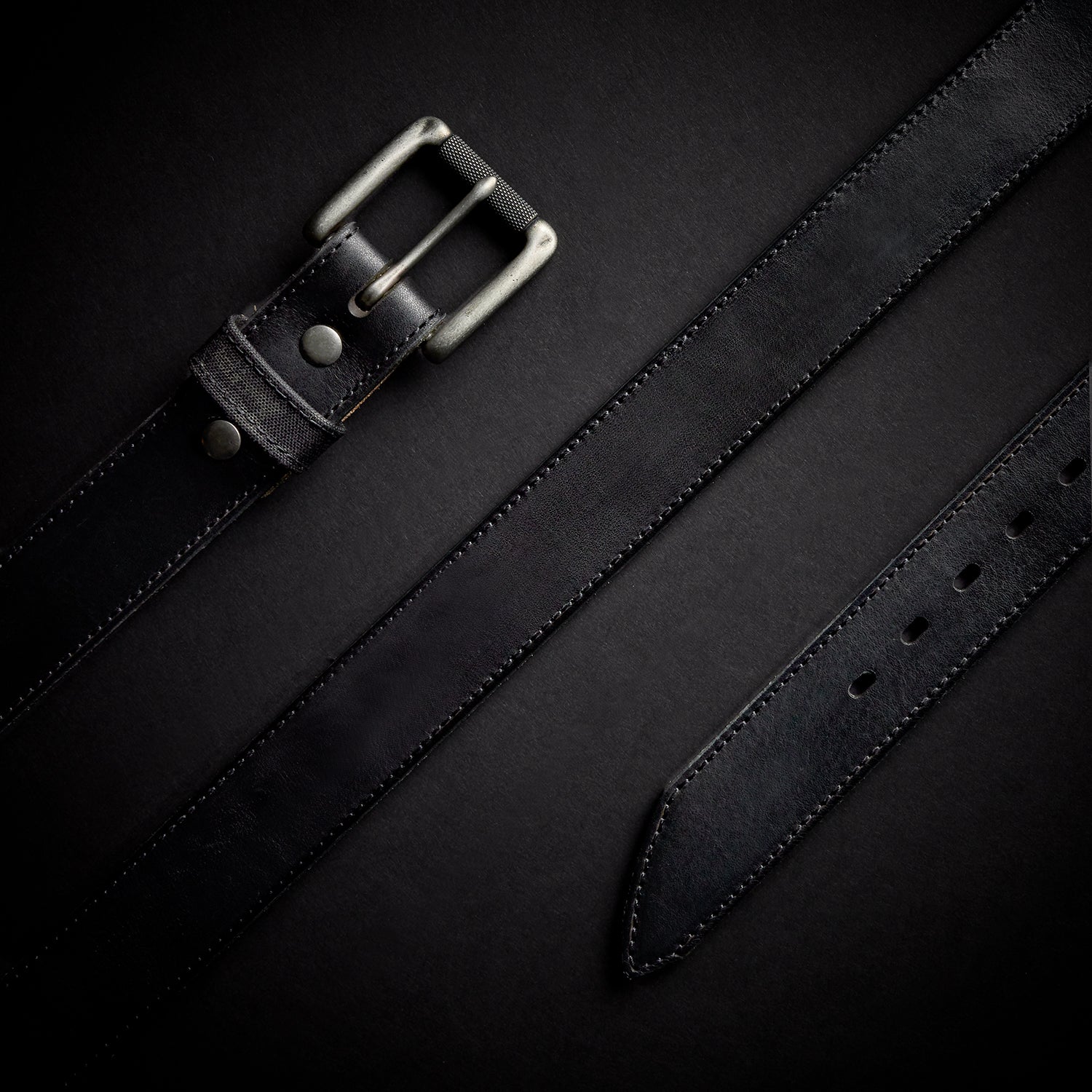 Caballero Gun Belt
---
"We want a PHD that can win a bar fight" OSS recruiting statement 1942.
A select few get called to report to a Chief of Mission, even fewer do so 12 hours after a multi-day excursion in the jungle. We have built this belt for them. The Caballero is a dress belt for men who can clean up with the best of them but are just comfortable in the woods or on the range. 
This belt is incredibly capable and uses the same 12+oz English bridle leather as its bigger brother but is cut thinner to 1.34" to fit slacks and dress pants.  No extra western stitching here, we want the elegance of this leather's finish shows through. With mild care every now and then these can easily become heirloom items.
All belts come with the tongue and grove CCW adapter. This nifty attachment made from laser cut CURV® provides a solid attachment point for IWB Holder clips to fit behind the buckle. It also stiffens the front of the belt up just where you need it. It's hard to look like a badass with a cockeyed belt. The tongue portion is attached via 2 Chicago screws and is adjustable for length. The grove portion has parallel slots to fit the tongue when you need the most rigidity.  As a bonus both portions are removable with 4 screws if you don't need them.
*Sizing: We have sized our belts to correspond with industry standard pant sizes.  Go with the bigger size if you are in the middle.  Be honest with yourself, fitment is important to how this belt functions.
*Care:  You don't need to do much for these, condition them every few months if they are starting to look a little dry.  Use a premium conditioner if you can, as it will get deeper into the leather and last longer between applications. 
*Caution: While this English bridle leather is treated to take abuse and prolonged exposure to water, if submersed or overexposed water will still eventually get into the pores.  If your belt gets soaked lay it flat and left it dry fully before use. Don't put tension or pull on the belt when it's soaked as this can result in stretching.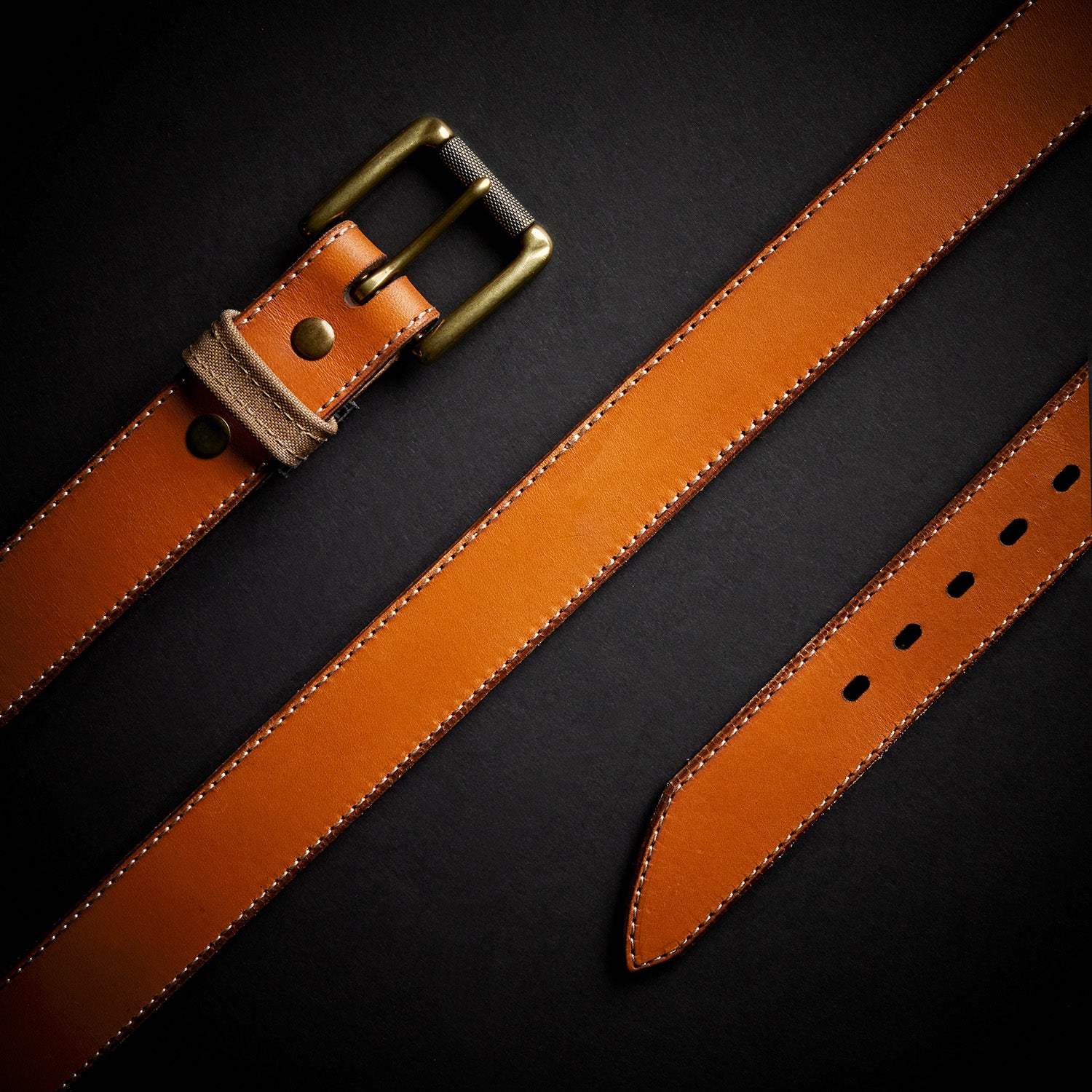 This product is rated 5.0 of 5.0 stars.
It has received 1 review.